Say hello to your new best friend.
It's well known that the UK is a nation of dog lovers, and we're bringing those dog lovers together with the launch of

teamdogs.co.uk

.
Our brand new website is a friendly and caring canine paradise that will cover everything from insurance and food to wellbeing and rehoming. And you can be one of the first to align your business with the new site and reach our highly-engaged and loyal audience of dog lovers who are searching for services just like yours.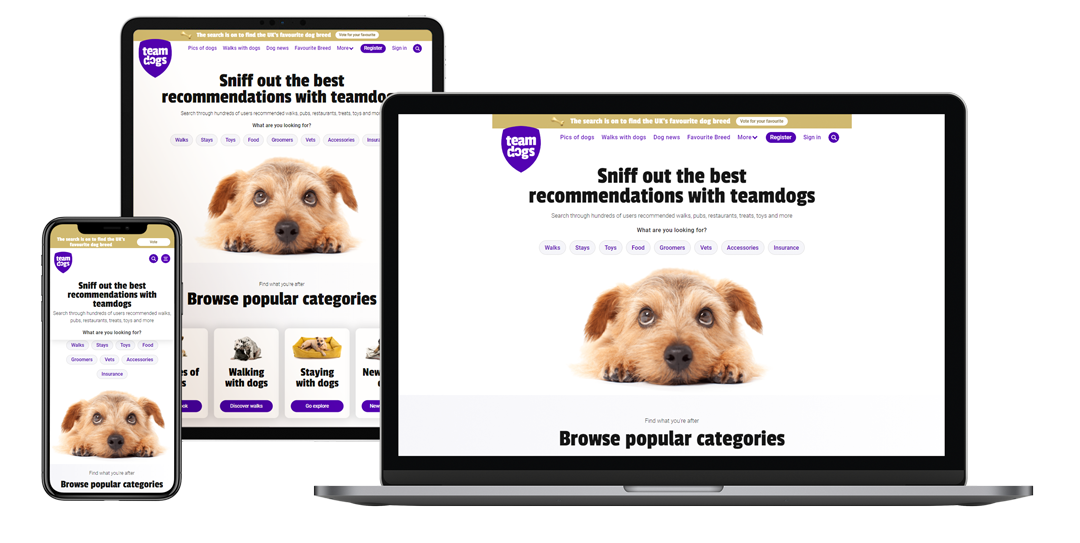 If you are interested in exploring our advertising opportunities – and getting ahead of the pack – please contact us by submitting your details via the form.